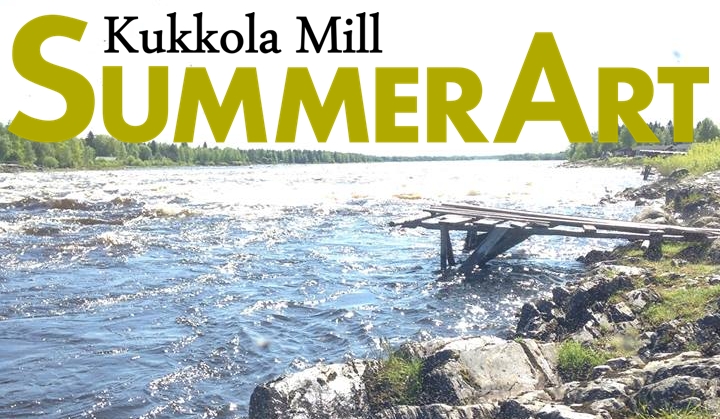 Welcome to Kukkolaforsen, on the Swedish side of the Torne River. Here you find the cultural heritage of Kukkola, an old village by the wild river. Alongside the hotel, sauna, fishing museum and beautiful scenery, you will also find art & craft in the old mills of Kukkola, brought to you by the members of Jala Art & Craft Association.
2019 is the premier year of Kukkola Mill Summer Art. There will be 3 art exhibition opening events, with creative workshops and a chance to meet the artists. Supporting us, this first summer of developing this event, is Tornedalen2020, financing our work.
Our plan is to keep the exhibitions open (and attended) to the public every day from 10-19, during the period 15/6 – 17/8. Opening hours may vary slightly, due to weather, special celebrations and hanging new exhibitions.
Bring a picnic and let´s meet at Kukkolaforsen, on the Swedish side of Torne River / With regard: Jala Art & Craft Association
GPS WGS84
Lat: 65° 57´44 69″
Long: 24° 2´ 19.76″
Adress: Kukkolaforsen 184